Thomas Hunter is a Jack of all trades who has done many different jobs over the course of his life.
His sister, Kara, works as a nurse and he, himself, works at Java Hut. Both of them are just trying to live normal lives.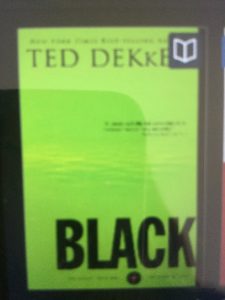 Until one fateful day, when it all changed.
The day he began to dream.
Thomas Hunter was returning from work when bullets crashed into the brick wall next to him.
He runs down the nearest alley where he manages to take out one of the men chasing after him.
But just as he tries to escape, a bullet grazes his head and he feels himself beginning to fall as he goes unconscious.
As soon as he is knocked unconscious, he finds himself dreaming of a world split in half.
A world with two different forests one full of evil and malice the other with beauty and pure paradise.
Thomas quickly finds himself in the middle of a battle for survival between two different worlds.
In the world where he and Kara live, he unknowingly gives away the secret to the most lethal virus the world has ever seen to a terrorist group with strings around the world.
In the world in his dreams he finds himself living in paradise where all evil is kept separate.
There he is told that he is simply from a distant village and that all that he sees is real, that the world where Kara lives is just a dream.
All of it would be perfect if it weren't for his mysterious memory loss.
The more he dreams though, the more he begins to see that the perfection and beauty of the Colored forest is in danger.
As time goes on Thomas Hunter quickly realizes there is more to the story than just mere dreams.
The fate of two entire universes rests on him, two different worlds so different and yet so similar.
Book Details
Author: Ted Dekker
Series: The Circle Trilogy; Book 1
Publisher: Thomas Nelson
Age range; 12 and up
Media type: Kindle Book, Hardcover, Paperback, Audio Book,
Pages: 560
ISBN-10; 1595547304
ISBN-13; 978-1595547309
What to expect: Danger, Excitement, Fantasy Meets Other Worldly, Adventure, Romance;
Character of the day:
Probably one of my favorite characters in Black is Thomas Hunter.
I like how in the book he is funny but how he can also fight using karate or something like that.
I can't remember the exact form of fighting that he does but it's something like karate.
I also like how he takes care of his mother and sister. His humor, at times, is hilarious to read.
What I like about Black:
I like Black because it has action.
Like when Thomas Hunter is being chased down the alley with armed men coming after him in the beginning of the book.
Black also has adventure all throughout the book, there is hardly a dull moment.
In Black, Thomas Hunter is constantly going back and forth between the two realities of our modern world and that of a future world.
In addition to all of the adventure, excitement, and danger there is also romance.
Black is an unique mix of all of the above but it is done in such a way as to not be overbearing or melodramatic.
Ted Dekker's creativeness and skill in writing this series is absolutely amazing.
What I didn't like about Black:
In the beginning of Black they have Thomas Hunter being chased by these black furry bats who are biting him.
And at one point they say that his clothes get basically reduced to nothing so that he is only wearing a loincloth.
And another part says that his bottom gets bitten.
Those are definitely not my favorite parts.
You are not entirely sure what you're getting into when you read those particular parts.
But besides that, Black is awesome.
Other books like Black:
Book 2; Red
Book 3; White
Book 4; Green