In this book, Slaves of Socorro, the Herons have returned from chasing Zavac and have finally found a place where they belong.
As the days go by though, the Herons begin to miss the adventure and excitement of the old days.
Until that is, Oberjarl Erak gives them the special job of being the Araluen king's ship.
This means that if the King has any special messages to be delivered or a special mission he needs done he would simply send for the Heron's.
(NOTE: I can't remember the correct word for their job in the book.
But this explanation is essentially correct. You will have to read the book to get the rest of the details.)
When they get there everything seems to go fine, they even meet one of the legendary Araluan Rangers.
They are getting accustomed to their new surroundings when slavers attack a nearby town.
They steal away twelve Araluans before setting sail for the slave market of Socorro.
Hal and his friends set chase after them following them all the way to Socorro.
In a valiant attempt to release the Araluens, Ingvar is left behind in the slave market.
There he is to wait and warn the Araluens of Hal's plan.
For Hal and the crew of the Heron the stakes are higher than ever before.
For not only must they rescue the twelve Araluens but Ingvar as well.
One mistake, one wrong move and Ingvar could be lost to them forever.
Slaves of Socorro is an exciting and adventurous book. Once you start reading you won't want to put it down.
Book Detail
Author: John A. Flanagan
Publisher: Philomel Books
Series: The Brotherband Chronicles; book 4
Name: Slaves of Socorro
Age range: 11 and up
Pages: 482
Media type: Kindle book, audiobook, hardcover, and paperback,
ISBN-10; 0142427268
ISBN-13: 978-0142427262
What to Expect: Danger, excitement, Loyalty, Adventure
Character of the Day:
One of my favorite characters is probably Ingvar.
No matter what happens he is always loyal to Hal, even when things get rough.
When Ingvar is put into the horrible slave cell in Socorro he is still able to keep a stiff upper lip.
He draws strength from the bond he has as a crew member of the Herons.
What I liked about the Slaves of Socorro:
The Slaves of Socorro is a very interesting and exciting book.
It is the first one in the series where they are not chasing Zavac and returning the Andomal.
This is also the book where Hal finds Kloof.
Kloof is a giant mountain dog who is forever chewing things up.
Although to make up for it she is tremendously helpful when it comes to a fight.
And to top it off, the Herons end up meeting one of the mysterious rangers of Araluen.
What I didn't like about the Slaves of Socorro:
In Slaves of Socorro there is definitely fighting. A good bit of the bad guys end up dying, but it is not gory.
So if you're not okay with fighting or anything like that. Then this book is probably not what you want.
A list of the BrotherBand Chronicles:
Book 1: The Outcasts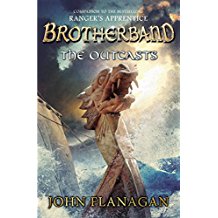 Book 2: The Invaders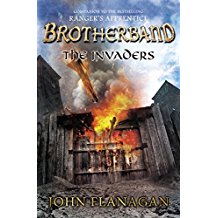 Book 3: The Hunters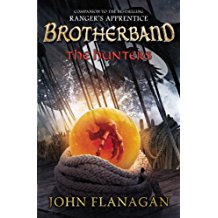 Book 4: Slaves of Socorro
Book 5: Scorpion Mountain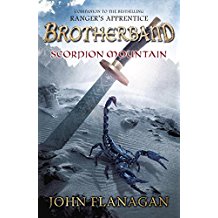 Book 6: The Ghostfaces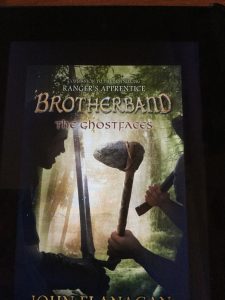 Book 7: The Caldera