If you are interested in book seven (click on link here) of The BrotherBand Chronicles, you have probably read in book 6.
When Hal and his crew got lost out at sea and how they found a mysterious land.
Now in John Flanagan's new exciting book, The Caldera, Hal and his friends find themselves visited by a surprise stranger.
He has a secret mission for them. Hal and his friends agree to the mission but find themselves encountering marauding pirates.
But time is ticking with a volcano about to blow. Can they complete this mission?
Book Details
Author: John Flanagan
Publisher: Philomel Books
Series: The BrotherBand Chronicles, book 7
Age Range: 12 and up
Media Type: audio book, hard cover,
Pages: 432
ISBN: -10: 0399163581
-13: 978-0399163586
What to expect:
Humor, fighting, sailing, mystery, rescue mission.
And though they don't say that the BrotherBand are vikings it definitely has a viking feel to it.
Introduction:
Hal and his crew are asked if they can help save a young emperor who has been kidnapped by pirates.
In order for Hal and his friends to save the young boy they must go where they've never gone before, Byzantos.
This is where the angry empress, Justina is waiting for her son.
They quickly sail from there to Santorillos where the young boy is being held captive in a rocky fortress.
Hal and his friends try to help the young boy.
But their progress is checked by the  tremors that constantly are shaking the ground.
Can they get the young boy out in time? Or will the volcano get to him first?
The Caldera is a fantastic book filled with escalating highs, danger and much more.
Once you start reading The Caldera you won't want to put it down.
What I liked about The Caldera:
I liked The Caldera because it was full of surprises.
Things kept happening that I hadn't even really thought of.
This book captured my attention from beginning to end.
The last meeting between the stranger and Stig left me feeling a bit sad.
I am really glad that all of the original crew are still in it and haven't died or anything.
I really enjoy reading the struggles of Ulf and Wulf, or rather the struggles of the crew as they try to deal with their incessant arguing.
It is always interesting when they enter the scene, you never quite know what will happen with them.
Well, besides the fact that they're arguing all the time.
It is also hilariously funny how they always know what the other is up too.
And how they seem to always have a trick up there sleeves.
What I didn't like about The Caldera:
The Caldera was good but there were some fighting scenes, but they weren't gory.
It's a little weird because there's a bit of a time lapse.
Between the last few books it's supposed to be a couple of years put together somehow.
But I always thought that everything happened in one year.
But then of course, that could just be me. I don't know.
Overall I think that The Caldera was pretty good.
A list of the BrotherBand Chronicles:
Book 1: The Outcasts
Book 2: The Invaders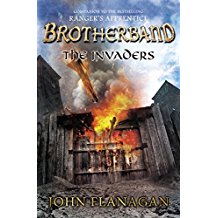 Book 3: The Hunters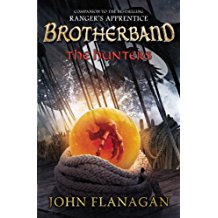 Book 4: Slaves of Socorro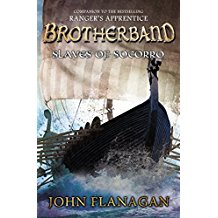 Book 5: Scorpion Mountain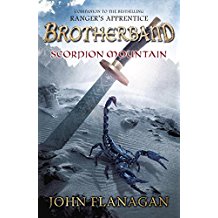 Book 6: The Ghostfaces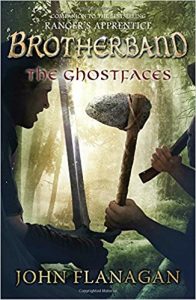 Book 7: The Caldera